EnIL network - News and activities 2018
October 2018
Study visit at the Italian National Research Council (Ircres – EnIL location) by a delegation from the Sukhothai Thammathirat Open University (Tailandia)
Thai Scholars in Information and Digital Literacy meet the President of the European Network on Information Literacy
On 15 October 2018 at the premises of the IRCRES Institute of the Italian National Research Council, Professor Carla Basili, President of the European Network on Information Literacy, received with a warm welcome Professor Dr. Chutima Sacchanand, together with Miss Nattawadee Boonwattanopas, Ph.D. candidate who is under her supervision, and Mrs. Praima Hiangrat, Ph.D. candidate as well.
Professor Dr. Chutima Sacchanand is President of the Thai Library Association and Professor from Sukhothai Thammathirat Open University, the largest public open university in Thailand and ASEAN region. Professor Dr. Chutima Sacchanand has many research papers published in national and international journals as well as presented in many IFLA international conferences. She is also member of the standing organizing committee of the European Conference on Information Literacy (ECIL) since its first edition.
Mrs. Praima Hiangrat is a Ph.D. candidate who is conducting the dissertation entitled "The Development of Information Literacy Promotion Model for Rajabhat University Libraries".
Their visits are supported by the Royal Golden Jubilee Ph.D Program, under the Thailand Research Fund.
The meeting focused on exchanging ideas to promote Information Literacy for students in European and Thailand. Professor Carla Basili kindly gave an in-depth interview to Miss Nattawadee Boonwattanopas who is working on the dissertation entitled "The Implementation Strategies of the National Digital and Information Literacy Policy Framework for Primary School Student Development in Thailand".
Some pictures of the meeting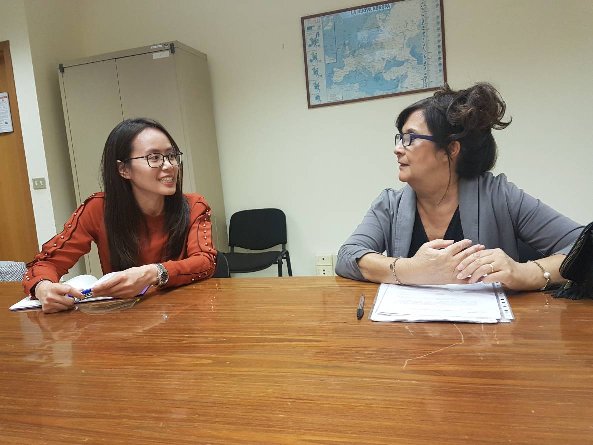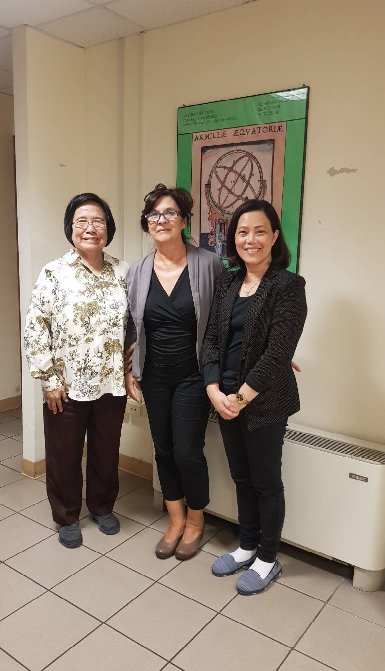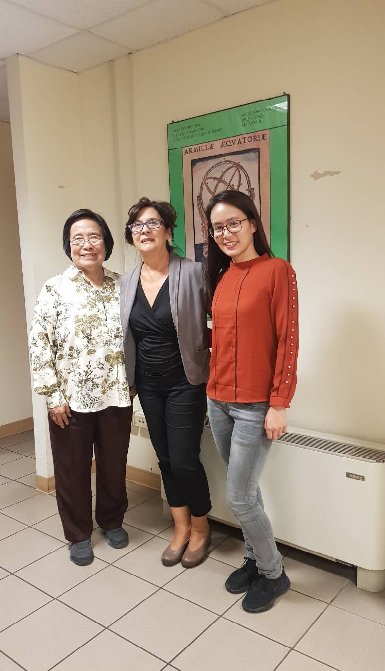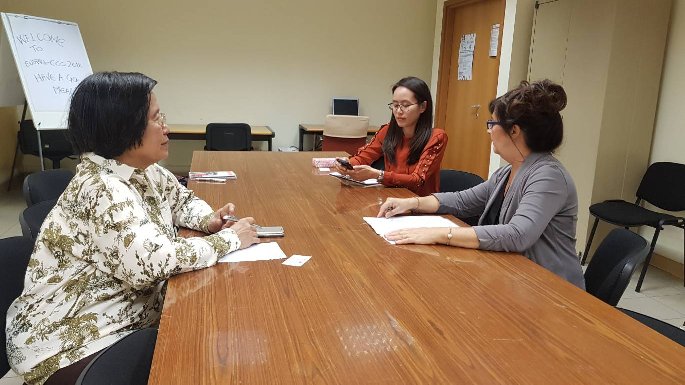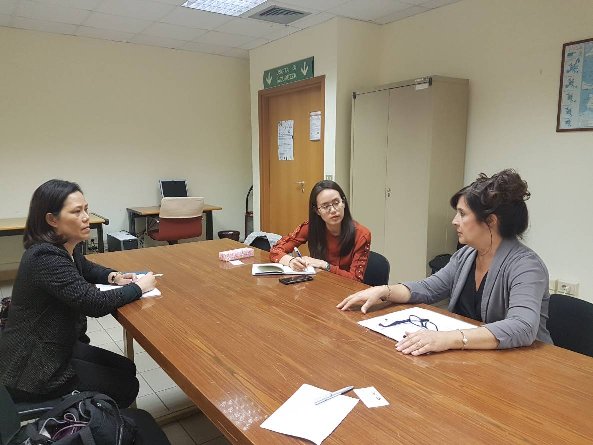 March 2018
L'information literacy nella digital library: azioni e prospettive
AIB Sardegna, Biblioteca comunale di Tramatza, 24 febbraio 2018
a cura di Carla Colombati - Università di Teramo
Le piattaforme wiki e le politiche europee di digital information literacy
Università degli studi di Teramo - Il Mercato Unico Digitale per la crescita e l'innovazione
a cura di Luigi Catalani - Università di Salerno